Grilled Cabbage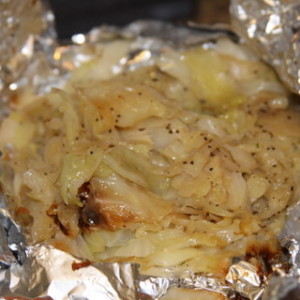 This is what Ann Kelly put in hers also GREAT with a piece of bacon on top instead of butter or oil.
Ingredients
Instructions
Mix up the cabage and onion.
Pour enough olive oil to coat.
Mix in the garlic, sugar and pepper.
Wrap in foil and cook on the grill until cooked flipping the foil pack every now and then.
Sorry the measurements are a guess because I don't measure anyhing while making this. I also use butter sometimes instead of the olive oil, just cut up about stick of butter and mix it in with the cabbage.
Print




---