Bath Fun from the itchen!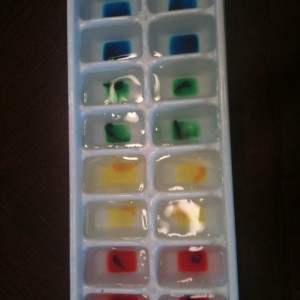 Last year I saw a pin on Pinterest, sorry I do not recall the original link as it has been a long time ago and I don't think I still have the pin. It was such a simple, yet fun idea, so I wanted to try it with my kiddos.
Prep Time : 10 minutes
Cook Time : 30 minutes
Ingredients
Instructions
All you need is an ice cube tray, water and food coloring. Add some water to each section and help the kids added food coloring to each section.
I then mixed them up and froze the colored ice cubes. My kids LOVED playing with these in the tub. The would try to catch them and rub them on their arms or legs. It was funny sometimes to watch them try to chase the ice cube as it was melting and they would laugh so hard!
Print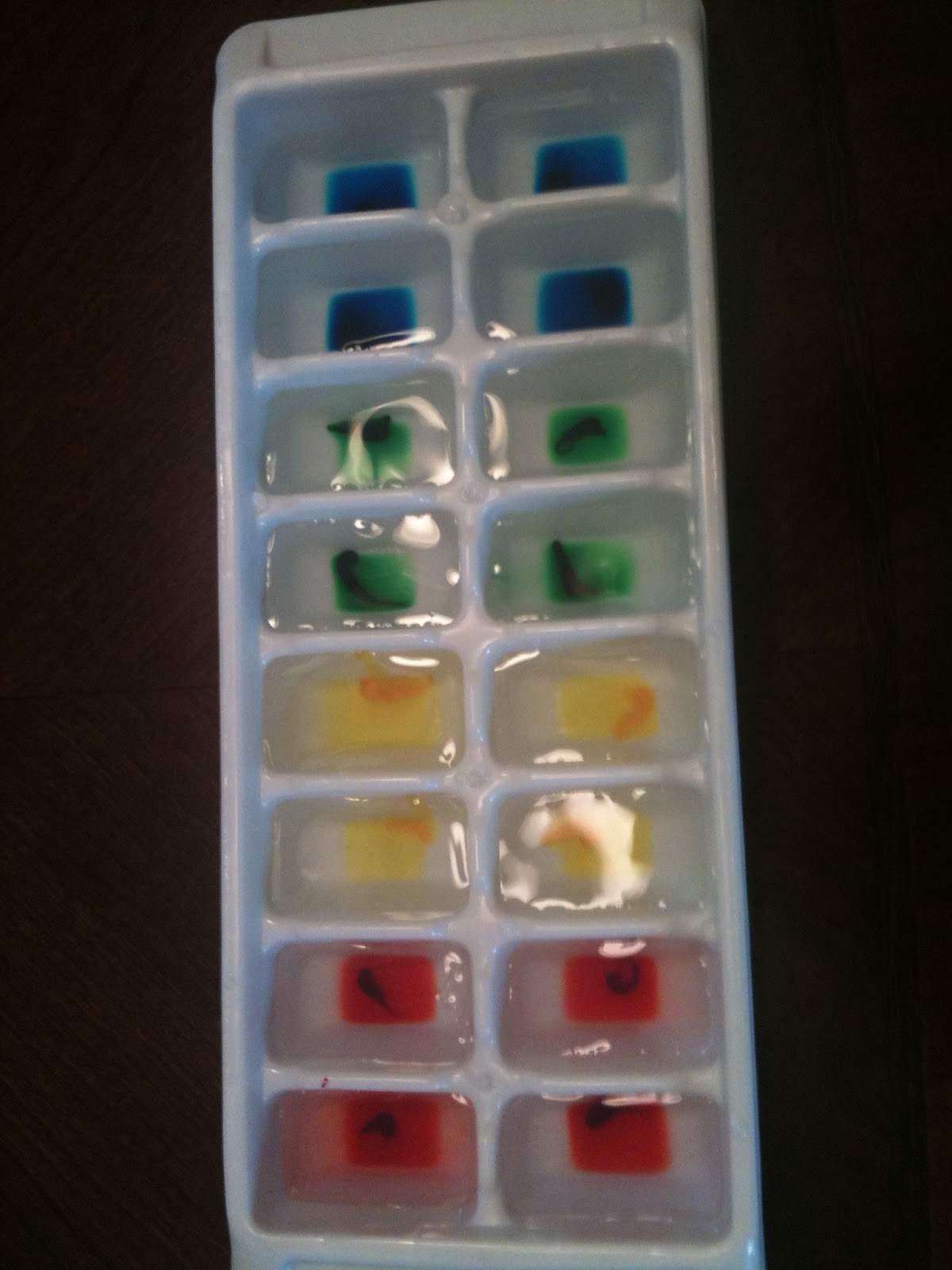 ---