Last year my son got the itch to fill Christmas Shoeboxes for Samaritan's Purse last year we shopped and filled 4 and he set the goal of 20 for this year and ended up with 26. So after each holiday we combed stores for clearance items that we could store for his shoeboxes. We watched clearance racks for clothes and shoes. Dollar General seems to mark their clothes down to $0.50 -$1.00 so we watch for those deals. So a few weeks ago we pulled out what we had found all year. We needed to fill in with a few items like toothbrushes, underwear,  notepads, and pencils.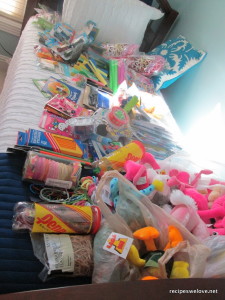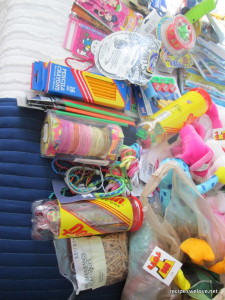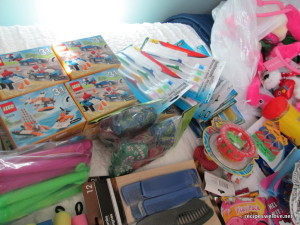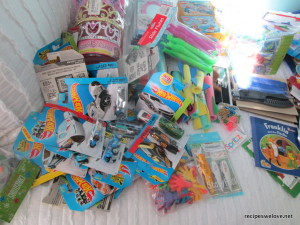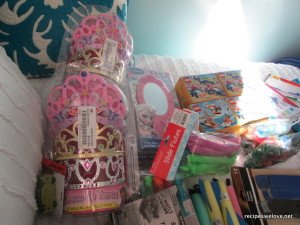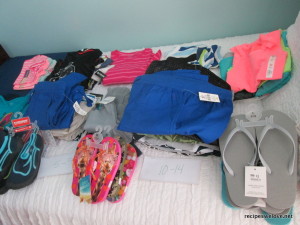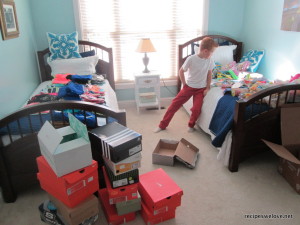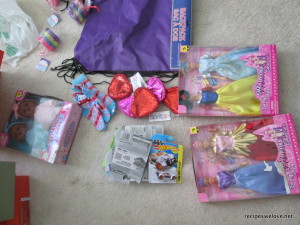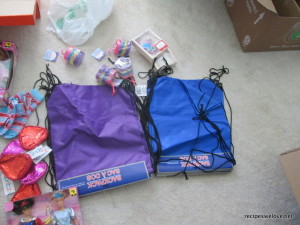 Items we try to put in every box
an outfit (shorts and a shirt)
a pair of shoes
toothbrush
bar of soap
bowl
pencils
pencils sharpers
underwear and socks
notepad
comb
bag of some sort this year we used drawstring backpacks
Girls we add bracelets and hair rubber bands.
Other ideas are small toys, hotwheels, stuffed animals, dolls etc. Flash lights and batteries.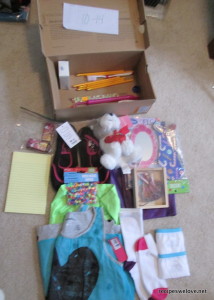 Above is an example of a 10-14 year old girl's box and below is a 10-14 year old boy box.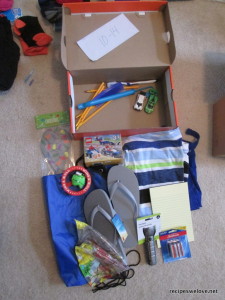 We also found a few of this globe beach balls and plan on ordering lots next year and circled where we live on the map.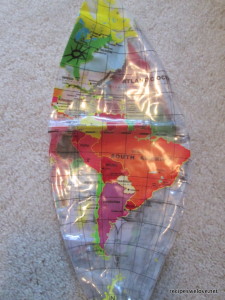 And here they are all packed up.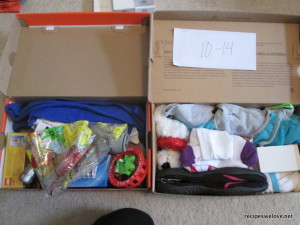 Here is a Girls box for a 5-9 year old.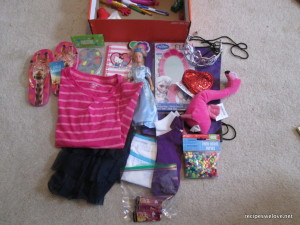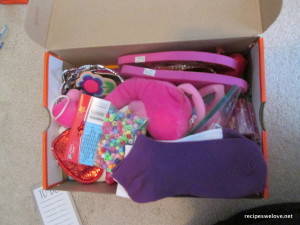 And a boys 5-9 year olds box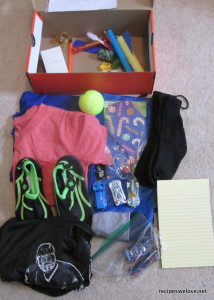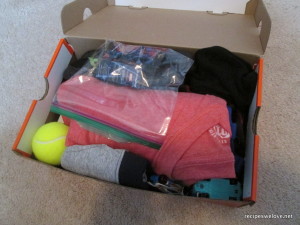 the last thing we add is a letter and family picture. We pay for the shipping online so we get notifcation on where the boxes are delivered.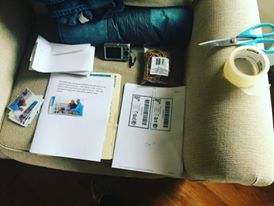 Next Year his goal is 35.



---