Quick Garden Salsa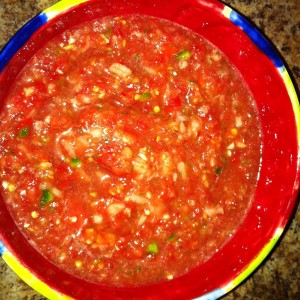 We were out of the salsa I canned last year and my husband was hungry for some so he grabbed some goodies and came up with this salsa that was delicious!!!
What you need:
Prep Time : 10 minutes
Cook Time : 15 minutes
Instructions
He put all of the items in the food processor together and chopped them up to the consistency. It was so fresh and delicious!
Sorry for the bad pictures I only had my phone handy so this was the best I could get.
Print



---