Chicken Broth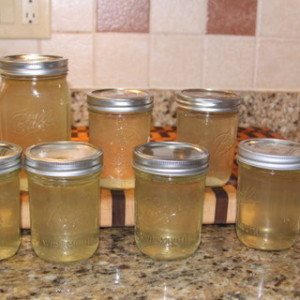 When you are boiling chicken for a recipe it is super easy to make your own chicken broth. So I was making chicken salad so I through in a few more things to make some yummy chicken broth.
Prep Time : 15 minutes
Cook Time : 45 minutes
Instructions
Put everything in the pot (I use a pasta pot) cover with water and cook with a low boil for 30-45 mins.
Take out chicken and veggies and strain and use the broth or freeze (this is not "canned" so it will need to be used or frozen). Super easy cheap and a great way to always have chicken broth on hand and you KNOW everything that is in it.
Print



---