Cheddar Bacon Mashed Potatoes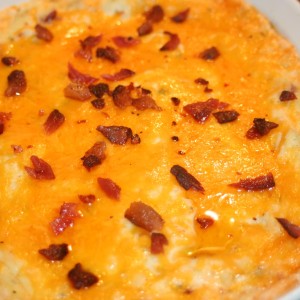 Prep Time : 15 minutes
Cook Time : 30 minutes
Instructions
Heat oven to 350.
Peel potatoes, chop up and boil until tender (just like you do for mashed potatoes).
Cook bacon and pat the grease off with a paper towel. Crumble bacon and set aside for topping.
Drain water from potatoes and light smash them. Add cream cheese, butter and sour cream. Mix well.
Add chives, 2 cups shredded cheese, half the bacon, salt and pepper. Mix well.
Put potato mixture in baking dish. Top with remaining shredded cheese.
Bake about 30 minutes. Remove from oven and top with the rest of the bacon. Enjoy!
Don't forget to follow us on Facebook!
Special thanks to our fellow bloggers we linked up with!
Print



---