Slow Cooker Southwest Chicken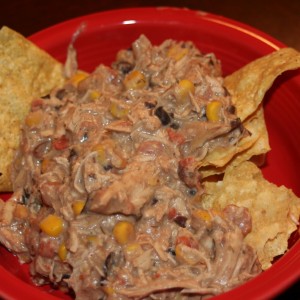 I found it on pinterest but the picture didn't have a link that told who made the recipe to give credit.
Prep Time : 15 minutes
Cook Time : 8h 00 min
Instructions
Put all ingredients in crock pot and cook 6-8 hours (I cooked mine on low). I did stir it a few times as it cooked.
Shred chicken, and enjoy. It doesn't look pretty when it is done but it tastes really good.
Another person had a very similar recipe (only missing some of the spices) that she makes and serves on rice or on flour tortillas. http://thelarsonlingo.blogspot.com/2011/05/easiest-dinner-ever.html
Print



---