Salad and Poppy Seed Vinagrette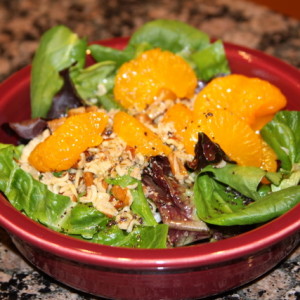 Every one in my house likes this salad which is a surprise when most of us only like rich creamy ranch like dressings. Once I can get the white sugar cut out with a more healthful sweeter (without  changing the taste) I will really love the idea of this salad so many really GOOD for you foods in this dish.
Instructions
Toss all the salad ingredients together is salad bowl
Melt butter in a sauce pan and add nuts until they just beginning to turn brown. Drain on a paper towel
Whisk all dressing ingredients  and stir before adding to salad.
You can add the salad mix, topping, and dressing in individual bowl as pictured above or mix the whole bowl of salad with dressing and then add the topping and oranges if serving to a large crowd.
Print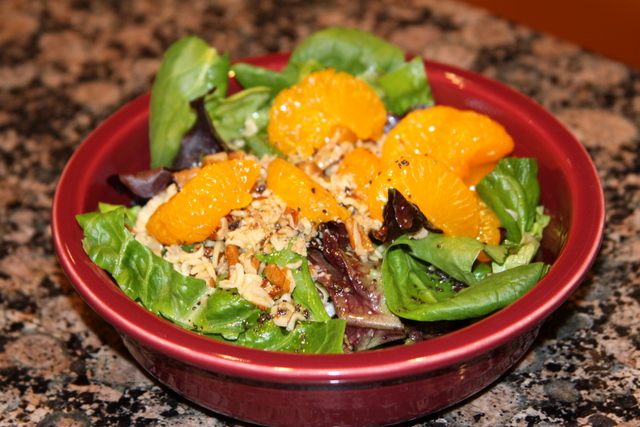 ---