Lime Soaked Onions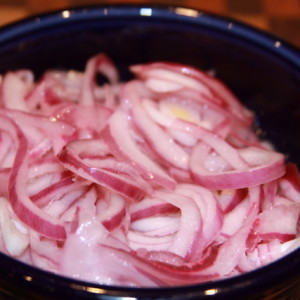 These are SO GOOD, so Simple, Easy, and Fresh.... I can tell I will be making these several times a week at my house...and I don't even really like raw onions. (Ann Kelly)
Prep Time : 15 minutes
Cook Time : 60 minutes
Instructions
I slice one large onion and soak it with about 2-3 limes and salt. They will wilt down-just stir them once every 10 minutes or so.
Use a mandolin and slice red onions very thin and soak them in lime and salt for at least an hour.  We eat these on top of steak, tacos, tostadas, hamburgers, you name it!! They are only good for a day-the next day tops, but trust me, they won't last that long.
We would love for you to follow us on Facebook!!
Special thanks to our fellow bloggers who linked up this recipe: This Chick Cooks, Someday Crafts, Kelly's Korner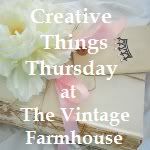 Print



---