Honey Grilled Carrots
I know I have said it before and I am sure I will say it again SOON but I LOVE to grill my whole meal when I am grilling. So I have lots of ways to grill my veggies.
In a foil packet add:
Prep Time : 10 minutes
Cook Time : 20 minutes
Instructions
Once it is all folded up it is ready for the grill for about 20 minutes.
This night we also had cabbage and potatoes with peppers.
We would love for you to follow us on Facebook!
Special thanks to our fellow bloggers who let us link up this post: My Favorite Finds, Polka Dots on Parade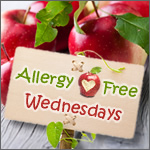 Print
---