Buffalo Chicken Dip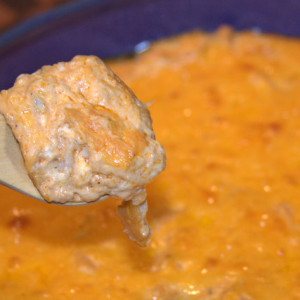 We LOVE spicy dishes and we LOVE dips of all kinds at my house and this fits the bill for both.
Prep Time : 15 minutes
Cook Time : 30 minutes
Instructions
Mix everything except 1/2 cup of shredded cheese. Once everything is mixed well spoon into a baking dish (min is about 10 inch round pan) then top with the last 1/2 cup of cheese.
Bake at 350 degrees for 20 minutes, until hot and bubbly. Serve with tortilla chips, or bread, or our personally favorite fresh veggies, broccoli, cauliflower, bell peppers, and carrots.
Print



---