Stuffed Mushrooms with Asparagus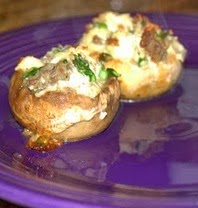 I had some large mushroom and asparagus so I thought I would try some stuffed mushrooms. This was just a trial and Error that turned out pretty good so these measurements are pretty rough.
Prep Time : 5 minutes
Cook Time : 30 minutes
Instructions
Mix all but mushrooms in a bowl and stuff mushrooms. I added a couple slices of butter to the bottom of the pan. Bake at 450 degrees for about 30 minutes they were pretty yummy.
Print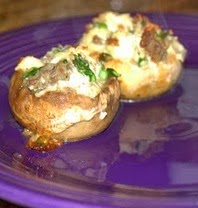 ---