Oven Rosted Veggies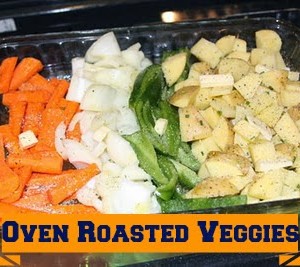 I know this is simple but we had these tonight for dinner and I don't think about them often but they are yummy, and easy.
Prep Time : 10 minutes
Cook Time : 60 minutes
Instructions
Everything should be cut about the same size, large bites. I put in a large baking dish in rows, potatoes, pepper, onion, carrots. then drizzle with olive oil, add garlic salt and pepper, and chives to the potatoes.
Bake 350 for a 45-60 mins.
Print



---