Zucchini Bread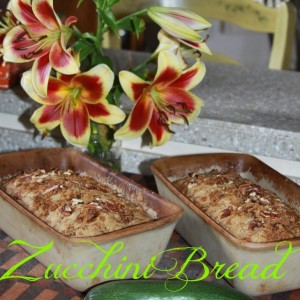 Prep Time : 15 minutes
Cook Time : 50 minutes
Instructions
Preheat oven to 350 degrees. Grease 2 loaf pans.
Mix flour, salt, baking powder, baking soda, and cinnamon in a bowl.
Beat eggs, oil, and sugar together in a bowl.
Add in the flour mixture, slowly.
Once those ingredients are mixed well stir in zucchini and pecans.
Place in 2 pans and bake at 350 degrees for 40-50 minutes until a toothpick come out clean from the center of the loaf.
I sprinkle the top with a few pecan pieces and a little brown sugar but you don't have too.
Print



---