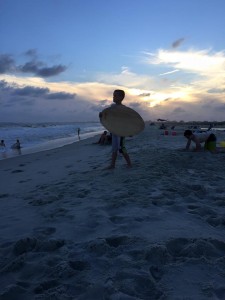 We enjoy a week on  Dauphin Island, Alabama. It is a VERY low key beach with no grocery stores, no putt putt golf, only one or two gift shops, and only a half dozen restaurants. So grab some groceries before you cross the bridge in Moblie and enjoy the slow pace of Dauphin Island. And if you have a way of taking your bikes, it will be worth  your trouble, everyone rides all over the island.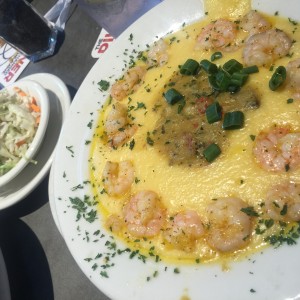 Before we grabbed our groceries for the week we had a late lunch at Wintzell's Oyster House. It is Alabama chain. I had shrimp and grits and it was good but not great. I also had the crab soup and I would not recommend it. No one at our table could eat it.
Our first night on the island we had dinner at Barnacle Bill's and we had heard really good reviews on it. We really enjoyed  the snow crab legs and the fried calamari, we also enjoyed a snapper alfredo but the scallops were a bit dissapointing. One thing to keep in mind is all the restaurants are VERY casua
Lighthouse Bakery is a MUST STOP!!! It is DELISH!!! The cinnamon rolls and the pecan cinnamon rolls are wonderful but the cream cheese danish you see in the picture below was to die for!!! Mine had raspberry filling and comes in several flavors.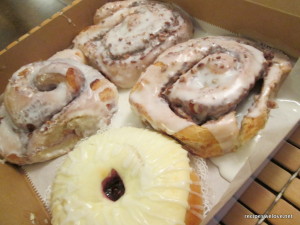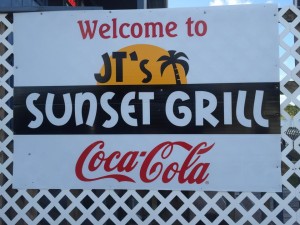 At JT's Sunset Grill we enjoyed Royal Red shrimp and crawfish cakes. We actually ate at JT's twice, we really enjoyed our meal and the prices were great. It is on a boat dock and is nothing fancy but we enjoyed it. I had never had Royal Red Shrimp before and they tasted like lobster and were even served with melted butter.  The crawfish cakes were really good too.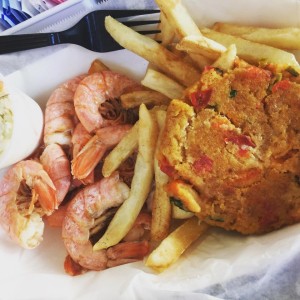 Let me know if you have been to Dauphin Island and if so what are your favorite eats, we will be back on the island in October.



---