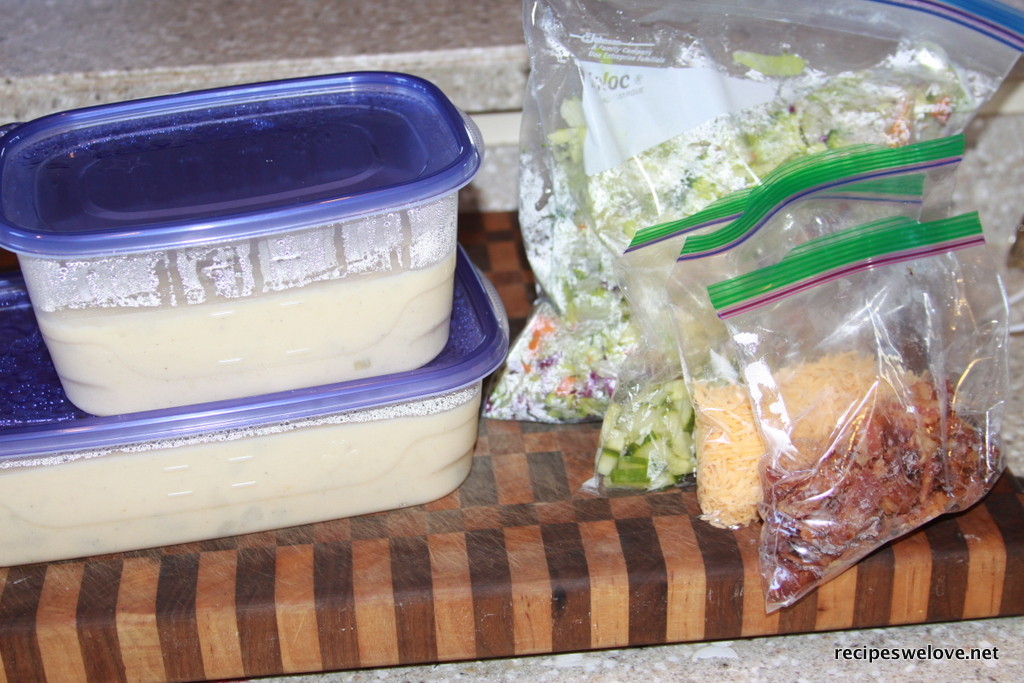 I am blessed to be home during the day and I enjoying cooking so making a meal for friends and neighbors is an easy way for me to bless someone. I try to make meals for others weekly. Yes it is great to make a meal when someone is sick, or had a baby. But what about the night they come from vacation, or the first week of school for a teacher, or a neighbor that is running themselves thin running to and from practices and games after work everyday. Have you thought about how stressful it is to have a home improvement project going on, or when someone is moving or painting a new house. Taking a meal is not just for days when someone is sick.
In the pictures above is potato soup and salad to deliver to some friends.  It is often easy to double a meal like meatloaf and mashed potatoes, or make an extra batch of tacos. Soups and casseroles are good also they are easy to double or triple without taking much extra time.
So keep in mind that making a meal for a friend, or even a loaf of bread, or a dessert is a great way to bless someone.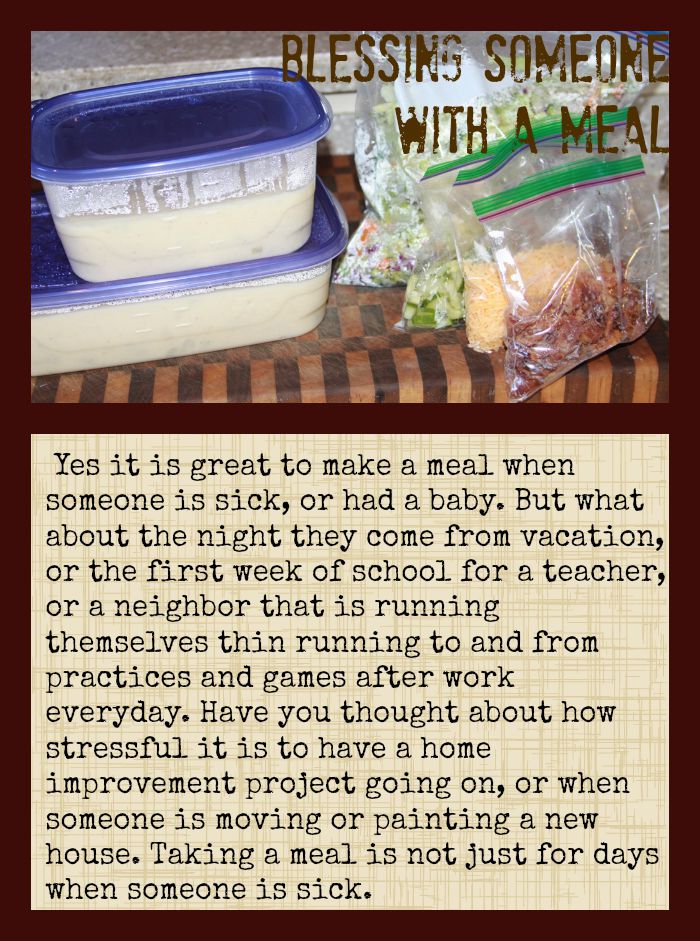 ---