Egg Salad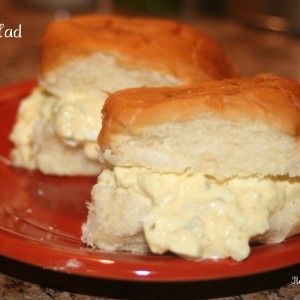 I was out of relish so I used pickles I canned and just chopped them with my food chopper. Egg salad is great once it has chilled and is really good on toast but in these pictures we had some party buns left and it was great on those.
Instructions
Boil and peel eggs. Combine all ingredients in a bowl.
Use the tips of a fork to smash the eggs and then combine the ingredients.
Print



---