Chicken Salad 3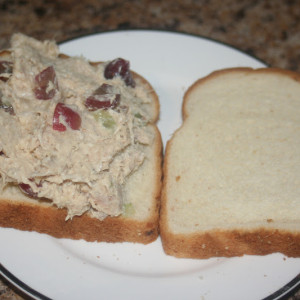 In this picture I made it with left over Roasted Chicken (slow cooker recipe) and had a lot more than 1. Chicken breast worth of chicken so I had to add more of all the amounts below.
Instructions
This made enough for two sandwiches. I don't measure this so these are rough estimates.
Boil chicken and shred. Mix with other ingredients.
Serve on bread or crackers!
Print



---