Simple Pasta Salad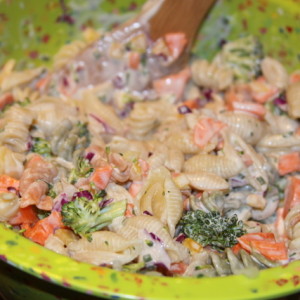 Ingredients
Instructions
Cook pasta ( I keep a plastic tub of any extra pasta I have so I don't have half empty boxes in the pantry then use that mix for this salad).
Chop what ever veggies you have on hand. In this salad I have broccoli, yellow bell pepper, onion, and carrots.
Once pasta is cool, add the veggies and this dressing http://recipeswelove1.blogspot.com/2011/08/ranch-dressing.html.
Print



---