Spicy – Sweet Chicken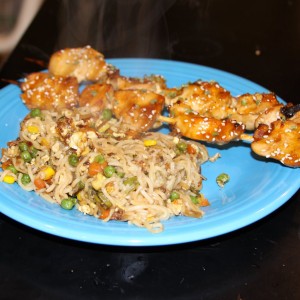 So this is not the greatest picture but we did enjoy this new chicken recipe, it was adapted from Martha Stuart Living. It was for chicken wings but I used pieces of chicken breast, and I substituted a few things for things that I had.
Prep Time : 15 minutes
Cook Time : 40 minutes
Ingredients
For the Chicken
Hoisin Sauce - 1/2 cup
Orange Zest - 2 tablespoons finely grated ( I used orange juice since I did not have fresh oranges)
Hot-Chile Sauce - 1/4 to 1/2 cup ( I used a couple TBS of Chili oil)
Honey - 1/4 cup
Wings - 4 1/2 lbs (I used about 2 lbs chicken breast)
For Sauce
Safflower Oil - 2 teaspoons ( I used what I had but don't remember what type I used )
Garlic - 3 cloves minced
Orange Juice - 1/2
Honey - 2 tablespoons ( I used a little more)
Hoisin Sauce - 2 teaspoons
Instructions
I put sesame seeds and chives on top when serving
Whisk hoisin, zest, hot sauce, honey, in large bowl, refrigerate 1/2 cup. Add chicken to remaining and toss to coat. Cover and refrigerate, toss occasionally for at least 2 hours (or overnight).
Preheat oven to 375. Arrange on baking sheet and bake for 20 mins (I put mine on rods to turn easier) turn after 20 mins and brush with half the reserved marinade. Increase oven to 425 for additional 20 mins.
For sauce heat oil, and garlic in small pan for about a min. Add juice, honey, hoisin cook until begins to thicken. Serve as a dipping sauce or pour over chicken.
I used sesame seeds and chive on top.
Print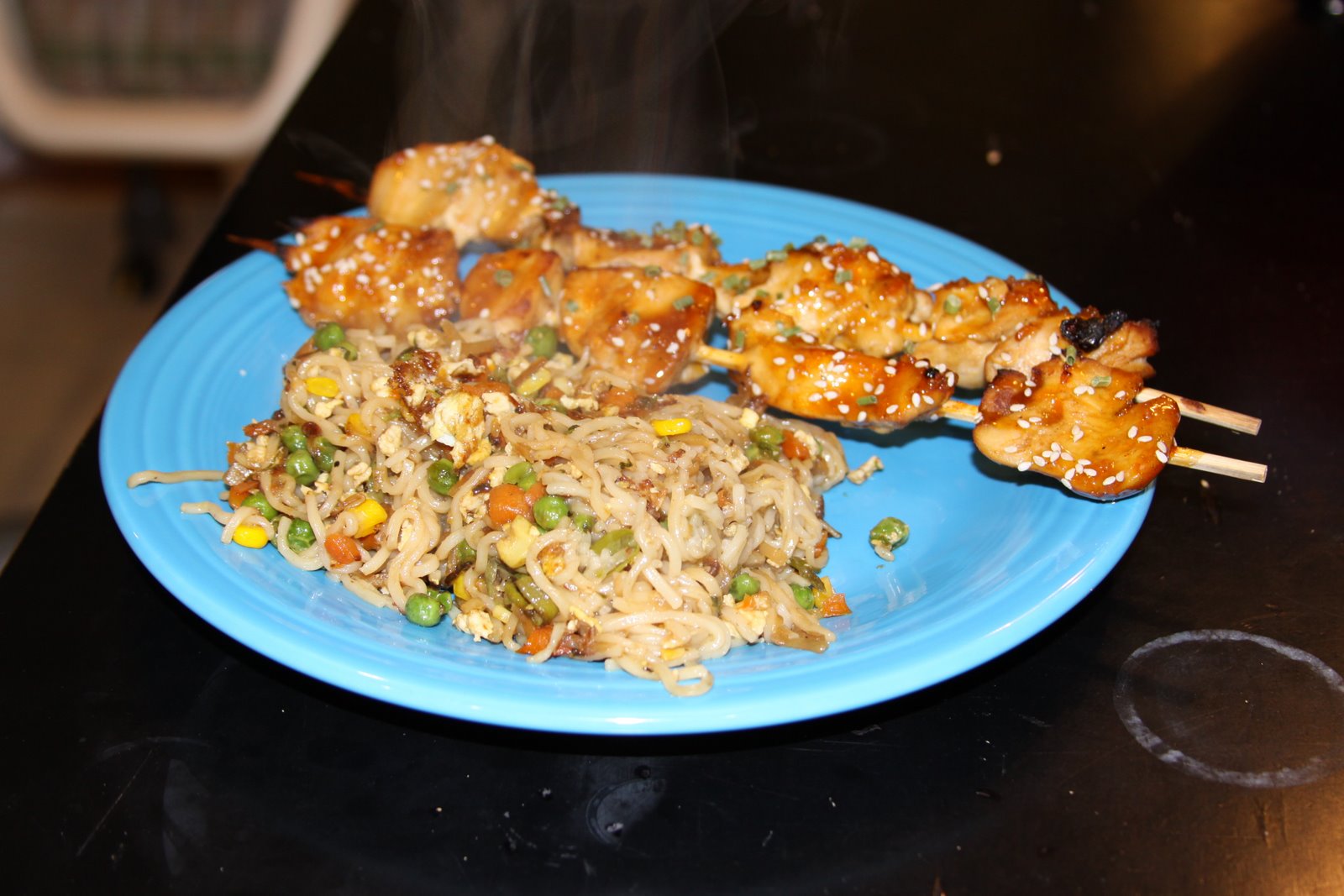 ---