How to freeze cookie dough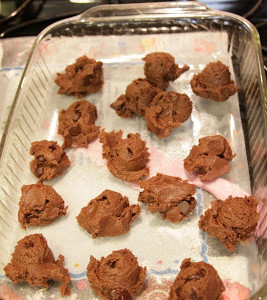 We have a small family so a whole batch of cookies either get thrown out or Mama eats them all. So I cook a few then freeze the rest. I use a small ice cream scoop to make the all the same size.
Ingredients
Instructions
I froze my dough like this...
Then once froze I put in bags for the freezer to pull out as needed to put straight in the oven.
Then when I need a couple I pull them out and bake at 350 degrees.
Print



---