Make your Own ranch Dressing Mix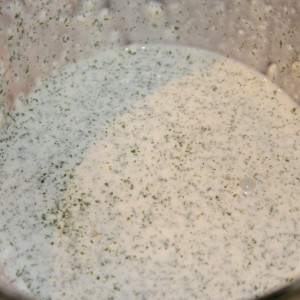 I am not sure where I found it but I have been meaning to try it out for a while. It is suppose to be like Hidden Valley Ranch Dressing mix. It is not just like it but it is pretty good.
Instructions
Put saltines in food processor until powdered. add the rest ingredients and mix again. (next time I make it I am going to use a little less onion and garlic powder.
Store dry mix at room temperature for up to 1 year.
Print



---