Caramelized Onions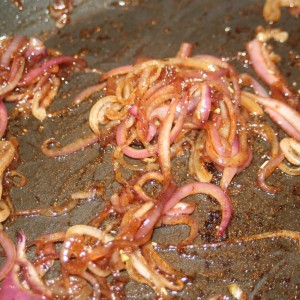 Instructions
Slice the onions fairly thin.
Pour a little bit of olive oil in to a skillet and heat on medium.
Put the onion slices in and when they start to get soft through in the brown sugar and stir around. I cooked the ones in the picture a few minutes too long but they were still good. Also, in the picture I had used a skillet that I had fried bacon in and poured most of the grease off but saved a little to use instead of using olive oil.
Print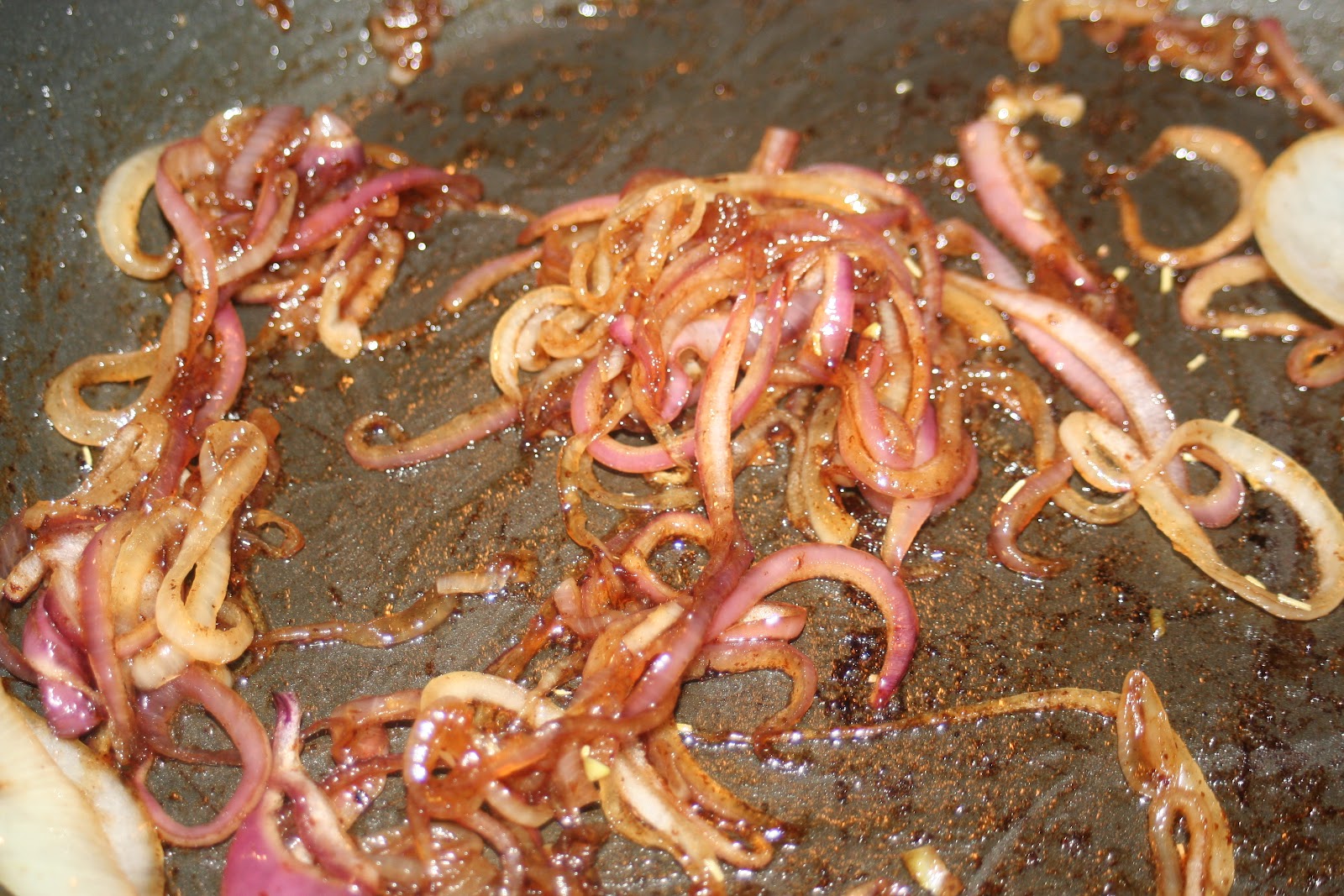 ---