Roasted Broccoli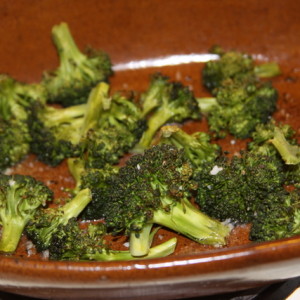 We LOVE broccoli at my house and I always have several bunches in the fridge and some in the freezer. So I have ALL kinds of ways to fix it and broccoli cooks SO quickly it make for great fast meals. This is so easy and fast. In this picture we had Lemon Jalapeno Tilapia, cabbage, and fresh fruit salad.
Prep Time : 10 minutes
Cook Time : 15 minutes
Instructions
Simply place it all in a baking dish and bake for about 15 minutes on 350 degrees.
We would love for you to follow us on Facebook!
Special thanks to our fellow bloggers who linked up this recipe:
Print



---