Pesto without Pine Nuts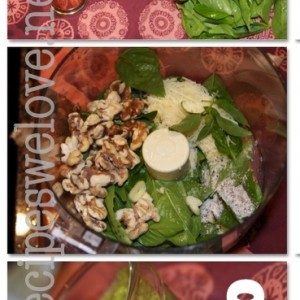 Pesto is one of those things that has always sounded so good to me but never tasted as good as I hoped. BUT if you make your own it is so fresh and good, you will want it all the time. It really is easy and if you have the basil you will more than likely have everything else on hand as well. Normally Pesto is made with pine nuts which I am not a huge fan of and since they are pricey so if I don't love it, I am not going to buy it, so I use walnuts instead.
Prep Time : 5 minutes
Cook Time : 10 minutes
Instructions
Toss everything expect the olive oil into the food processor and as you pulse, add the olive oil, you may need a little more or a little less than a 1/2 cup so add it slowly and keep an eye on it.
Keep mixing until till it is nice and smooth. The smell will be amazing and it is so much brighter in color than any pesto you can buy at the store.
Print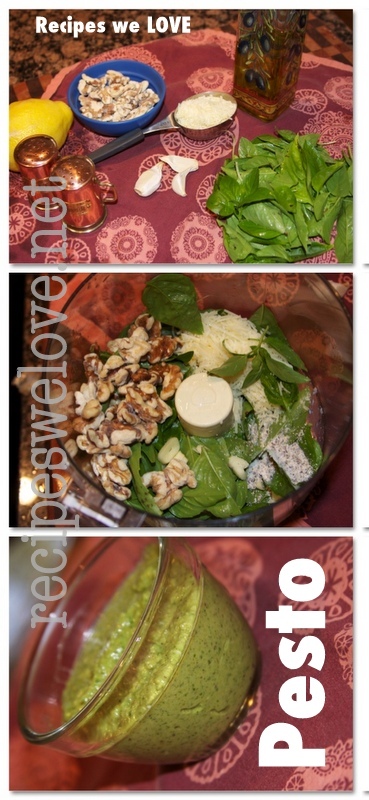 ---