Rosemary Bread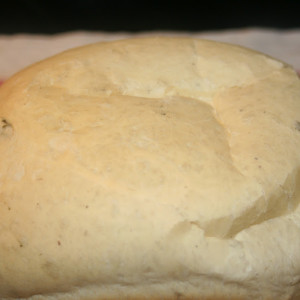 I was in the mood to make some bread with my bread machine the other day so I decided to pick some rosemary from the garden and make a rosemary bread.
Prep Time : 10 minutes
Cook Time : 15 minutes
Instructions
I added the ingredients to my bread maker in the order listed above and cooked it on rapid white bread setting.
I LOVE my bread machine but really wish the loaves didn't turn out in this odd shape!!!
We ended up toasting our bread and put a tiny bit of olive oil on top and it was delicious! This bread would also be great with a dipping oil. I want to try this, Herb Oil for Dipping Bread, with it next time.
Print



---