Cheese Cake Brownies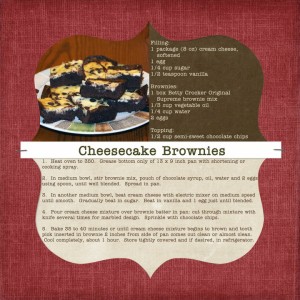 Instructions
1. Heat oven to 350ºF. Grease bottom only of 13x9-inch pan with shortening or cooking spray.
2. In medium bowl, stir brownie mix, pouch of chocolate syrup, oil, water and 2 eggs using spoon, until well blended. Spread in pan.
3. In another medium bowl, beat cream cheese with electric mixer on medium speed until smooth. Gradually beat in sugar. Beat in vanilla and 1 egg just until blended.
4. Pour cream cheese mixture over brownie batter in pan; cut through mixture with knife several times for marbled design. Sprinkle with chocolate chips.
5. Bake 35 to 40 minutes or until cream cheese mixture begins to brown and toothpick inserted in brownie 2 inches from side of pan comes out clean or almost clean. Cool completely, about 1 hour. Store tightly covered and, if desired, in refrigerator.
Print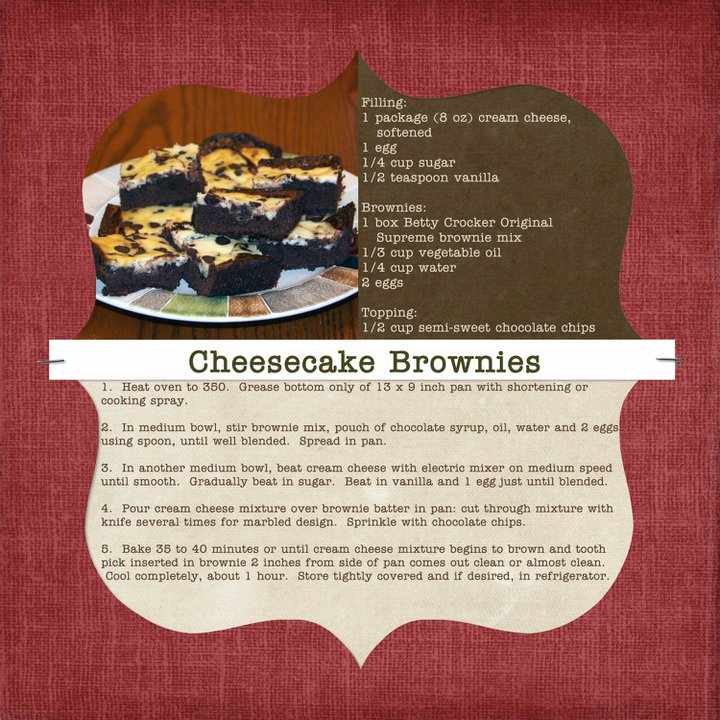 ---