Slow Cooker Pumpkin Butter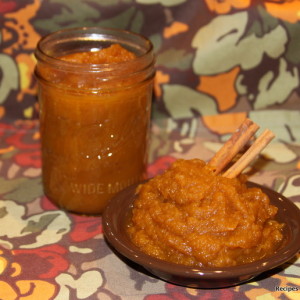 Pumpkin butter sounds like fall in a dish so I just had to give it a try with some of the Pumpkin Puree I made .Since the pumpkin butter is so dense you are not suppose to can it so you won't want to make a huge amount since it will be in the fridge and won't last forever.
I think this would be GREAT served right out of the slow cooker warm with gingerbread cookies or some pumpkin bread.
Instructions
Put EVERYTHING in a slow cooker on low for 5-6 hours. I did stir it a couple times so it did not get "crusty) then turn it to high and vent the lid for 30 minutes.
And that is all, so simple, and it is a mild flavor. If you like cinnamon (I do not) you might want to add some ground cinnamon too.
Print



---