Chicken Tacos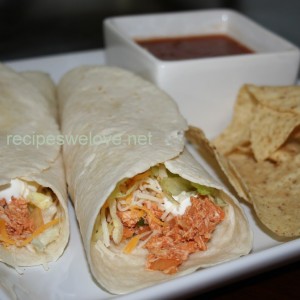 A friend shared this recipe with me and it was really good.
Prep Time : 15 minutes
Cook Time : 30 minutes
Instructions
Heat oil in skillet over medium and add onion, garlic and peppers. Cook until slightly soft.
Add tomato sauce, cumin and salt and cook for another minutes.
 Add chicken and stir everything together and cook until it is all warm. Serve in tortillas with toppings of your choice.We use lettuce, shredded cheese and sour cream.
Print



---