Canning Potatoes — Pressure Canning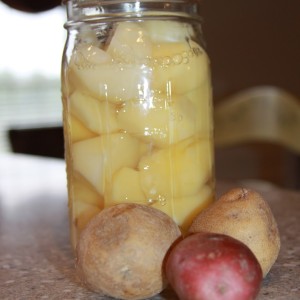 Canned potatoes are not my favorite I would prefer fresh but when I have more than we can eat at harvest time or when they are dirt cheap around Thanksgiving this is a great cheap way to add some shelf stable food to your pantry. Great for mashed potatoes, roasted potatoes, or potato soup.
Prep Time : 10 minutes
Cook Time : 35 minutes
Instructions
Wash and peel potatoes and place cut potatoes in water to prevent darkening. Cook 2 minutes in boiling water and drain again. For whole potatoes (small potatoes) , boil 10 minutes and drain. Add 1 teaspoon of salt per quart to the jar.
Fill jars with hot potatoes, leaving 1-inch head space. Cover hot potatoes with boiling water, CLEAN WATER NOT WHAT YOU COOKED THE POTATOES IN (it would have too much starch in it), leaving 1-inch head space and covering all pieces of potato.
Process in a PRESSURE CANNER at 10 pounds of pressure for 35 minutes for pints and 40 minutes for quarts.
For 7 Quarts you will need 18-20 pounds of potatoes.
Print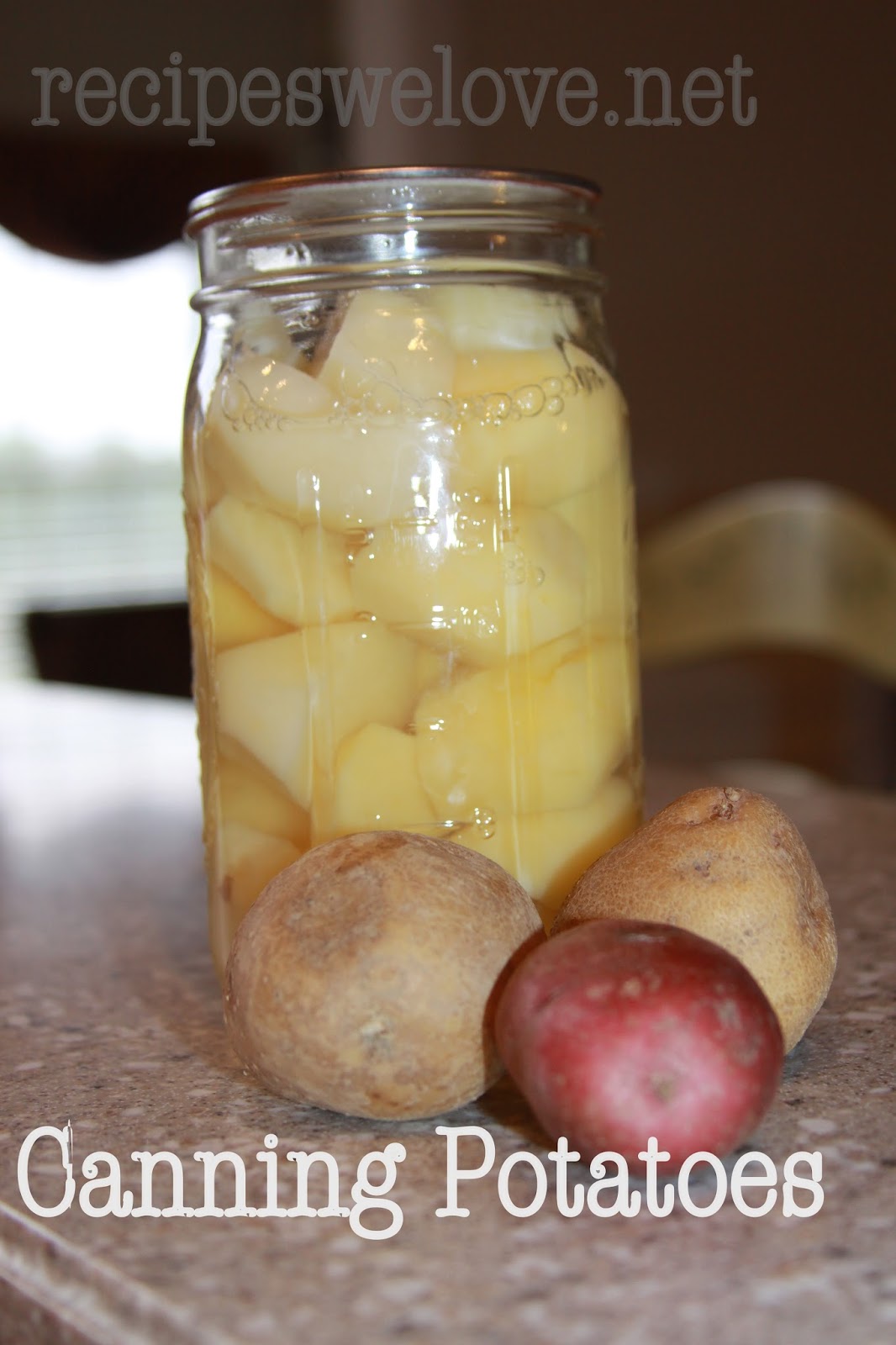 ---