Chicken Lettuce Wraps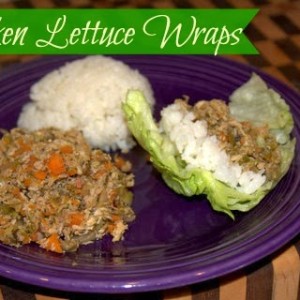 My husband does not love veggies, and I try to eat as many as possible so I put my veggies in the food processor so they are small and quick to chop.
Prep Time : 30 minutes
Cook Time : 45 minutes
Instructions
I boil my chicken, about a pound and a half I usually usually half white meat and half dark meat. This makes is mositer and cheaper. I take it off the bone and also put it in the food processor.
Then I add the chicken to the pan with the veggies. With the sauce, see ingredients above.
Mix together and pour over the chicken and veggies. cook until everything is mixed well. Serve with lettuce leaves and I like a little rice in mine.
We would love for you to follow us on 
Facebook!
Print



---