Steakhouse Green Beans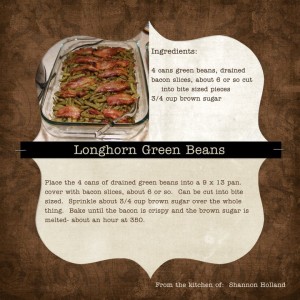 Prep Time : 15 minutes
Cook Time : 60 minutes
Instructions
Place the 4 cans of drained green beans into a 9x13 pan.
Cover with bacon slices, about 6 or so. Can be cut into bite sized.
Sprinkle about 3/4 cup brown sugar over the whole thing.
Bake until the bacon is crispy and the brown sugar is melted - about an hour at 350.
Print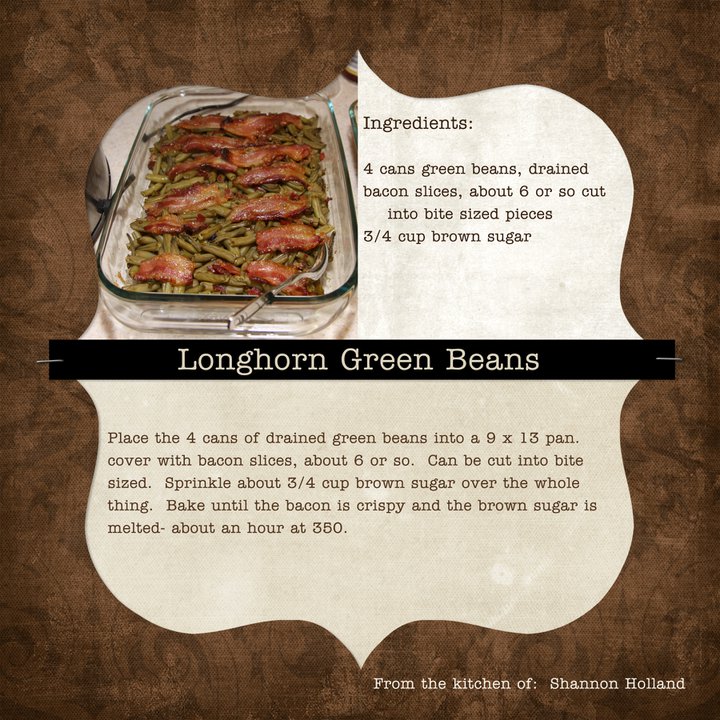 ---