Cheesy Bacon Potato Crisps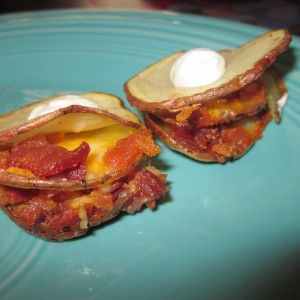 We loved these! My one year old ate three of them!
Prep Time : 10 minutes
Cook Time : 14 minutes
Ingredients
Instructions
Slice potatoes thin and place in bowl. Toss with olive oil and some black pepper.
Using a small muffin pan (greased) place one slice of bottom in each space. Top with cheese and bacon bits.
Repeat layer. The final layer will be a slice of potato.
Bake at 450 for 12-14 minutes. Top with a little bit of sour cream.
Print



---