Poor Irish Soup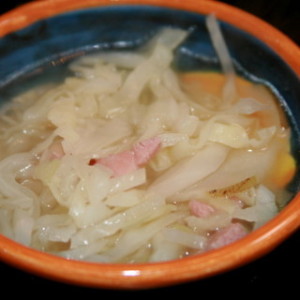 Fixed this for lunch and it is pretty good for a fast light meal.
Prep Time : 15 minutes
Cook Time : 30 minutes
Instructions
Combine the stock, ham hock, water, and cabbage in a large stockpot; bring to a boil.
Reduce heat to low; cover and cook until the potatoes are soft, about 30 minutes.
Carefully separate the meat from the bone of the ham hock and dispose of the bone, adding the meat back to the soup.
Season with salt and pepper.
Print



---