Sour Cream Potato Soup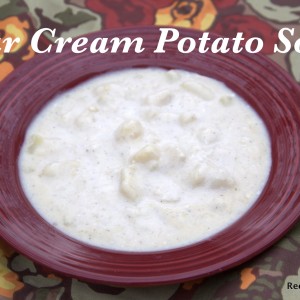 We LOVE potato soup at my house and it is a go to dinner during the fall and winter. We have our favorite ways but sometimes we don't have all the "regular" ingredients so we come up with a new version. This was a HIT.
Prep Time : 5 minutes
Cook Time : 15 minutes
Instructions
In a stock pot bring the water, some house seasoning, and broth to a boil and cover with potatoes in the pot until potatoes are tender.
Then add the rest of the ingredients, stirring well and continue to simmer until the cream cheese is melted completed and the soup is warmed through.
Print



---