Crockpot "baked" potatoes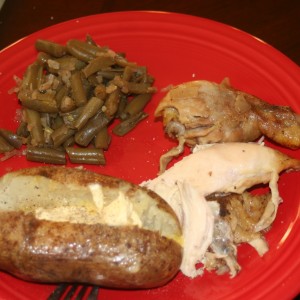 Slightly different version by Amber:
Prep Time : 15 minutes
Cook Time : 4h 00 min
Instructions
Just poke holes in potato with a fork, wrap in foil and cook in crockpot for about 4-5 hours.
I scrubbed the potatoes really well, poked holes and rubbed each with a little olive oil. I cooked them on high for 4 hours and they were really good.
Print



---