Asparagus and Peppers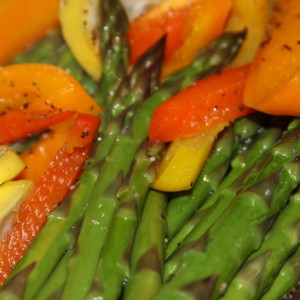 This dish could not be ANY EASIER. I love and I mean LOVE asparagus. And since it cooks so fast it is the prefect side dish anytime. This weekend I got some fresh from the field asparagus from my Dad so I made several dishes.
Prep Time : 10 minutes
Cook Time : 20 minutes
Instructions
Throw it all in a dish, and COVER. then back at 350 degrees for about 15-20 minutes. Once it comes out stir it all together and that is all. So good, so fresh, so healthy, and so easy.
Don't forget to follow us on Facebook!
Special thanks to our fellow bloggers who linked up this recipe:
Print



---