Cobb Salad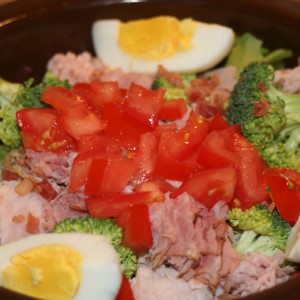 Last weekend the kids weren't feeling good and I ran to church while my hubby stayed home with them and then he was heading back early for a meeting that night. We had been up most of the night I was not prepared for lunch! We had several random things in the fridge: some grilled chicken, lunch meat (we were tired of sandwiches), cut up veggies, lettuce and all the other goodies in the picture so I decided to whip up some tasty salads!
Instructions
We just picked whatever toppings we wanted and put them on top of our lettuce and had a very filling (and I am sure not at all low cal) lunch! It was quick easy and much better than grabbing something at a fast food restaurant!
I promise my hubby did have lettuce beneath all of that!
Don't forget to follow us on Facebook!
Thanks to our fellow bloggers for linking up! Bringing Beauty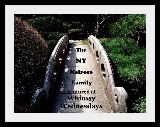 Print



---