Layered Salad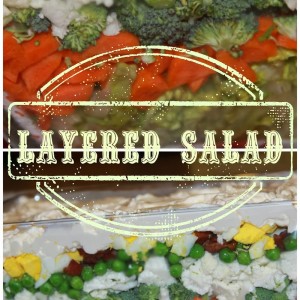 Layered salad is a staple at our house and I often take it to potlucks and family dinners and it is always a hit. It is super easy and pretty too.
Prep Time : 5 minutes
Cook Time : 10 minutes
Ingredients
At our house a layer salad HAS to have:
Iceberg Lettuce - (other greens can be used with the iceberg but it has to have iceberg)
Instructions
Dice all the veggies etc up to bite size pieces.
In a clear glass bowl, layer salad ingredients make sure not to add all the green stuff together or it won't be as pretty .
Cover the salad with mayo (or other thick dressing, we often use homemade blue cheese too) to seal it all in.
Print



---