Creamy Chicken and Pasta (or rice) with some Spice… Slow Cooker Style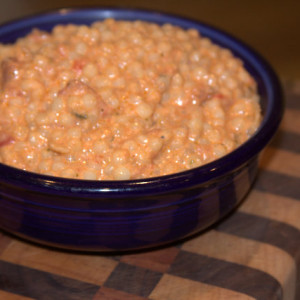 Ok so I LOVE LOVE LOVE The Creamy Chicken with some Spice dish and thought that maybe I could do it in the slow cooker. I also noticed that on the the other dish I would pick around the chicken to just have the sauce and pasta or rice. So for this version I did not add any chicken, but I am sure half breasts or thighs would work well in this recipe as well.
Prep Time : 15 minutes
Cook Time : 8h 00 min
Instructions
Add everything EXPECT cream and cilantro to the slow cooker and cook on low for 6-8 hours. Just before serving add the cream and cilantro. Serve over rice or pasta... It is THAT EASY and oh so good.
Print



---