Potato Cakes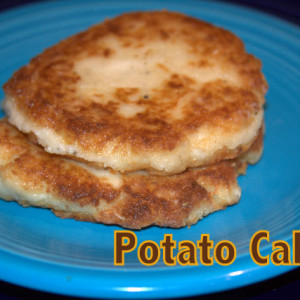 One of the BEST parts of having mashed potatoes for me in the potato cakes the next morning for breakfast. I LOVE mashed potatoes and I like them almost as much this way. This is so not healthy but I fix them only a couple times a year.
Prep Time : 5 minutes
Cook Time : 15 minutes
Instructions
Add salt and pepper to the flour and mix well, this is one time I like a lot of salt which is not normal for me.  Then scoop out a large spoonful of the potatoes and flatten it out to a pattie. Next dredge in the flour mixture.
Once the oil is HOT in the pan add the potatoes cakes, and DON'T touch them until the edges are very brown. If you move them too early they will fall apart. Then flip and cook the other side the same way.
Print



---