Club Sandwich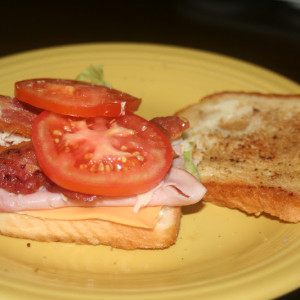 This is a super easy sandwich and it a nice change from just a ham or turkey sandwich. We had a little bit of bacon left from breakfast and lunch meat that we needed to use up. My hubby and I were both tired of just ham or turkey sandwiches so I thought I would switch it up and make a club.
Prep Time : 5 minutes
Cook Time : 5 minutes
Instructions
I did grill the bread in a skillet with some butter and then added the meat and toppings. This was a quick lunch and was really good.
Print



---