Spicy Broccoli Soup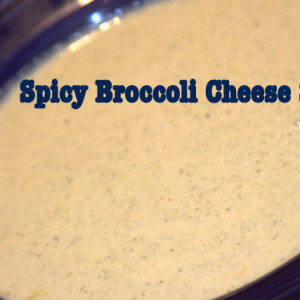 I LOVE LOVE LOVE this soup! It is not a light soup but a great treat and always a crowd pleaser. It is nice and rich tasting with a little heat.
Prep Time : 15 minutes
Cook Time : 30 minutes
Instructions
In a large pot bring chicken stock, cut up broccoli, and onions to a boil for about 20 minutes until the broccoli is very tender. Then to the same pot  all all the other ingredients.
Then blend in your blender in batches or use a immersion blender until everything is blended and smooth.
You can keep this warm in a slow cooker it will thicken a bit but still tastes great.
Print



---