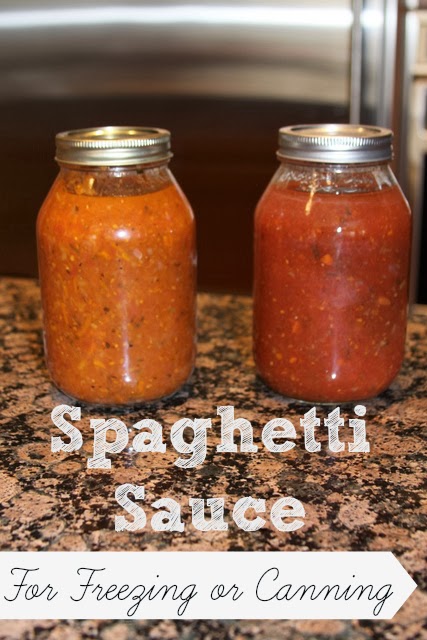 Boil tomatoes until you see the first peel bust open (crack) about 2 minutes, then place the tomatoes in ice water.
Peel and remove seeds if you want, I just squeeze some of mind out as I am peeling. This way they are not all in the sauce but I am not taking the time to cut them all out. But do what works for you. Then in batches blend in blender or food processor (I dice about 1/3 with a knife to just make a little thicker).
In a BIG pot add tomatoes and the the following. It all needs to be VERY small, I put everything in my food processor for a minute before adding to the pot.
Vegetables then all the herbs and spices sliced mushrooms, oil, vinegar, and honey.
Bring to a light boil and simmer for about 1 1/2 hours -3 hours until it is the thickness you like.
Then can in a water bath for 45 minutes or pressure can for 10 minutes at 10 pounds of pressure. You can also freeze.



---