Hashbrown Casserole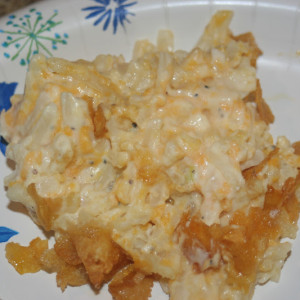 Sorry for the paper plate...this was taken at a graduation party.
Prep Time : 20 minutes
Cook Time : 40 minutes
Instructions
Preheat oven to 350. Mix all ingredients.
Spread in 13x9 dish and bake 30-40 minutes. You can also top your hashbrown casserole with cornflakes before you bake it.
Print



---