S'mores Cookies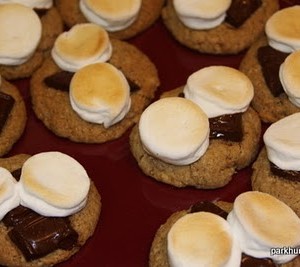 These are oh so good!
Prep Time : 10 minutes
Cook Time : 20 minutes
Instructions
Preheat oven to 350 degrees.
In a food processor, pulse oats until finely ground. Add flours, cinnamon, baking soda, and salt; pulse to combine. In a large bowl, beat butter and sugar until light and fluffy.
Next beat in  the egg.
Beat in flour mixture just until combined.
Drop dough by tablespoons leave about 1 1/2 inch between cookies.
Top each with a chocolate square. Bake just until lightly golden, 11 to 13 minutes,
Remove cookie  sheets from oven; heat broiler. Top each cookie with a marshmallow. One sheet at a time, broil until marshmallows are lightly browned, 1 to 1 1/2 minutes.
We would love for you to follow us on Facebook!
Special thanks to our fellow bloggers who linked this recipe: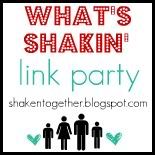 Print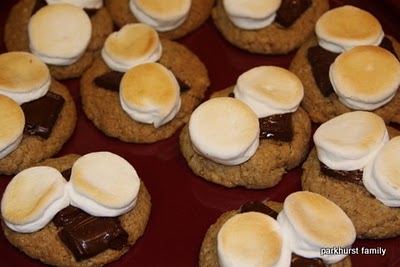 ---