Banana Raisin Bread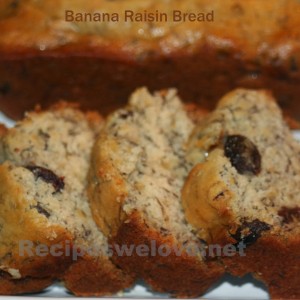 Last week my (Amber) daughter was sick and kept begging me to make banana bread. She has never had banana bread before and I am pretty sure she must have seen it on an episode of Daniel Tiger. She was relentless in asking, even to the point of saying we needed to make it for my husband "to show Daddy that we love him"! How can you say no a sweet blond hair, blue eyed little girl when she is asking like that?
Problem was most recipes call for eggs (which she is allergic to) and any I have made in the past do as well. I also love nuts in my banana bread and she is allergic to them as well so we got creative and made Banana Raisin Bread!
Prep Time : 15 minutes
Cook Time : 30 minutes
Instructions
Preheat oven to 350
First I placed 1 1/2 bananas in my stand mixer and added the sugar. I beat them together for about 2 minutes so that they were like a puree consistency.
While they were mixing I used a bow to mix the flour, baking soda and salt. I then added the vanilla, butter, and egg mixture to the mixer and blended. Finally I added the rest of the bananas and mixed those in and slowly poured in the dry ingredients. Once they were combined (didn't over mix) I then decided to add the raisins so I just used a spoon to mix those in to the mixture.
We baked the bread in four mini loaves so they cooked at 350 for about 25-30 minutes. You could make as one loaf but I am not sure how long the cook time would be. I would recommend watching it and testing the center with a toothpick every so often. That is how I did the mini loaves.
Print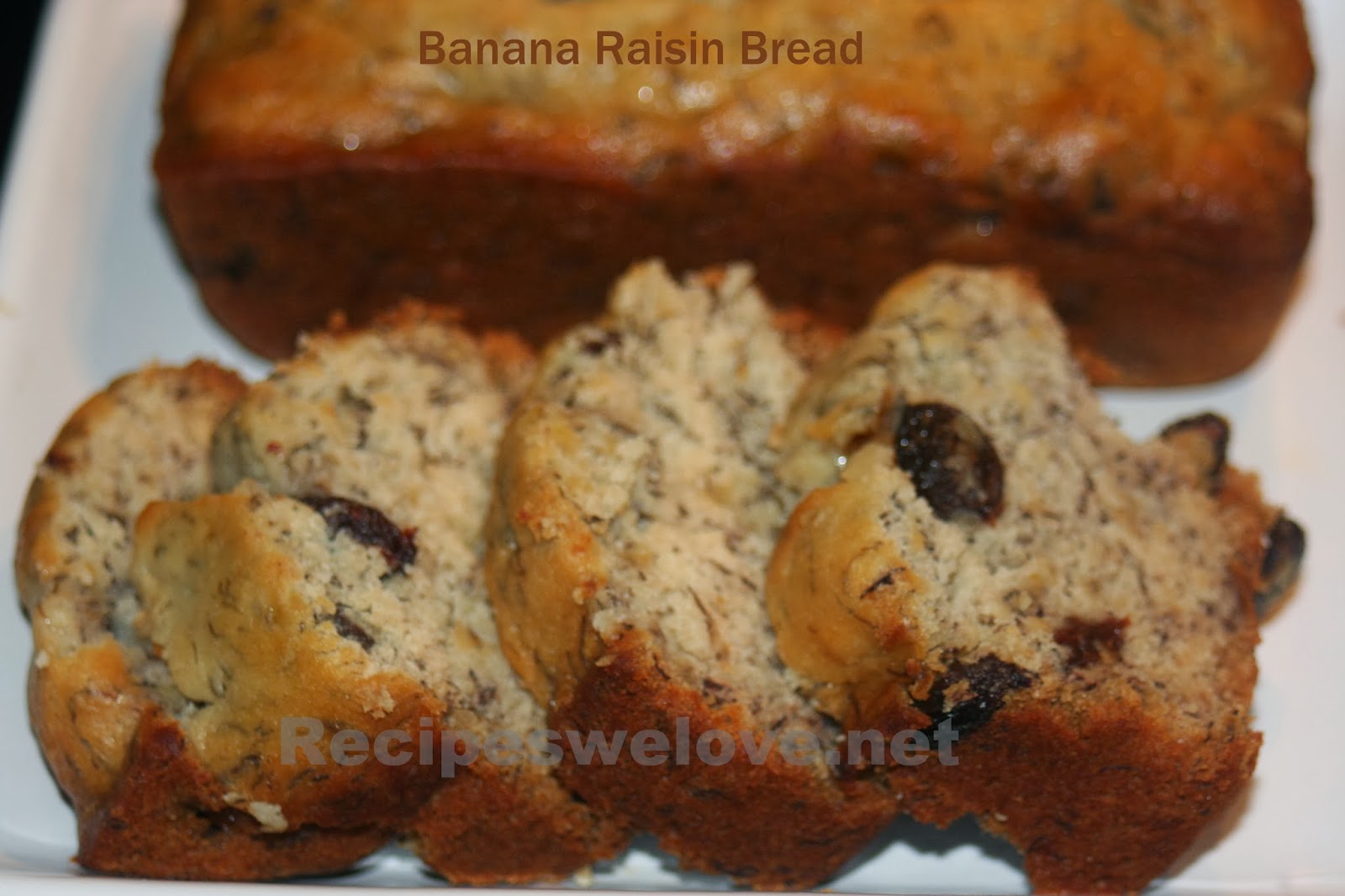 ---