Allergy Friendly Chocolate Chip Cookies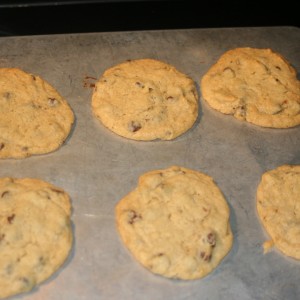 These are non dairy, eggless and nut free and so soft and chewy!
Prep Time : 10 minutes
Cook Time : 15 minutes
Instructions
Heat oven to 350. I mixed the flour, salt, baking soda and baking powder in a bowl with a fork.
In my mixer I combined the sugars, margarine, Ener-G mix and vanilla. I gradually added the dry mixture to the mixer.
Once it was all combined then I added the chocolate chips.
Drop cookies onto ungreased cookie sheet and bake for about 10-15 minutes or until edges are golden brown. These do not get as dark as normal cookies so they will be done before they look done.
We would love for you to follow us on Facebook!
Print



---