White Castle Casserole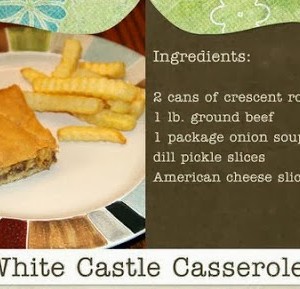 Prep Time : 15 minutes
Cook Time : 30 minutes
Instructions
Brown the meat with the onion soup mix.
Lay out one can of crescent rolls on the bottom of a greased 9 x 13 baking dish (this will be like a "bottom bun").
Spread browned meat over crescent roll.
Using American cheese slices cover meat with a layer of cheese.
Put a couple of dill pickle slices on each cheese slice (you can also put a squirt of mustard on each cheese slice...but I know not all people like mustard, so feel free to leave it out).
Using the remaining can of crescent rolls, cover the meat, cheese and pickles. This will be your final layer...or "top bun".
Bake at 350 for about 30 minutes or so.
Print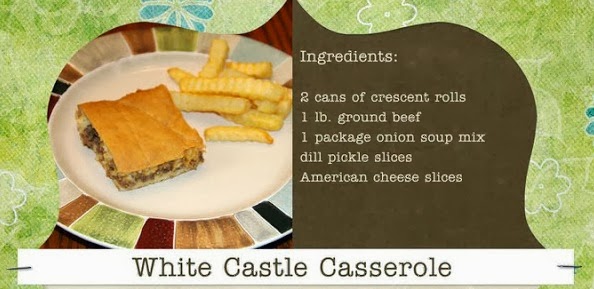 ---