Bananas Foster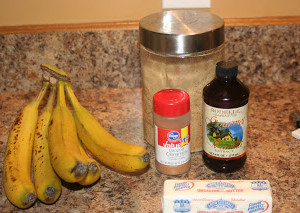 I had 3 lbs of bananas going to waste so I had to think of something to make with them 🙂
I scanned a couple different recipes this afternoon and just kind of mixed them up to come up with the one below. Most recipes I found call for a little rum (which I don't have) or if you want to add a Kentucky touch you could probably use bourbon.
Instructions
Melt butter in pan on medium.
Add sliced bananas. Add brown sugar, cinnamon, vanilla and salt.
Cook for a few minutes. Mine was boiling when I poured it over the scoops of vanilla ice cream.
Print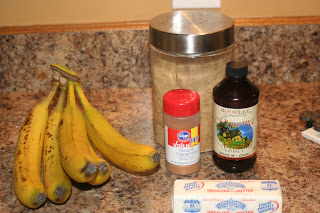 ---